Another Pumpkin Festival has come and gone!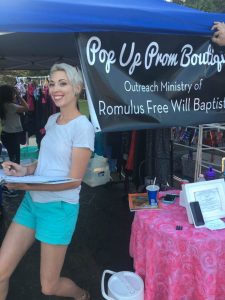 A wonderful time was had by many, but to top that off we were able to share with the young ladies in the community. We had our shorter dress at the Festival for Homecoming! It was a hit many young ladies came a picked out at dress and accesories!
Keep and eye out! You never know where we might Pop up next with a Boutique of Lovely Gently Used Dress and accesories.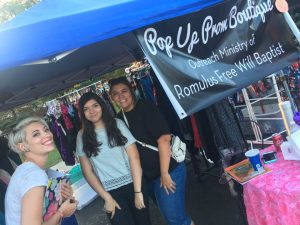 We are also accepting donations! We are especially looking for the Larger sizes!  There is also a donation drop off at Romulus Library.
If you have any questions or want a tax slip for your donation please contact Christina Schmidt.
Thank you to all who have helped with this Ministry !